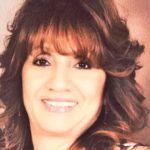 Irene De La Torre, MSN, BSN, RN
Director, Allied Health Continuing Education
Allied health professionals are health care professions distinct from nursing, medicine, and pharmacy. They work in health care teams to make the health care system function by providing a range of diagnostic, technical, therapeutic and direct patient care and support services that are critical to the other health professionals they work with and the patients they serve.
The Division of Allied Health Continuing Education (DAHCE) is committed to providing quality continuing education programs that enhance the allied health profession's practice. To fulfill this commitment, DAHCE offers a range of courses designed to address the ongoing learning needs of Health Services allied health staff.
Classes may provide continuing education contact hours for license/certification renewal by the appropriate certification organization. Individually tailored courses and consultation are also available.
Student Learning Outcomes
Participants/students demonstrate ongoing professional development through application of academic, technical, collaborative, communication, and critical thinking skill in the safe care of culturally diverse patients in a variety of settings.