Educational Resource Center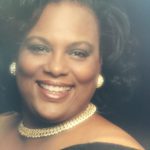 Ruby Griggs-Gabbedon, DNP, MSN, RN
Director, Educational Resource Center
The Educational Resource Center consists of the Library, Computer Lab and Nursing Skills Labs.
The Educational Resource Center staff is available to provide access to, and instruction on, a variety of learning resources to enable students, faculty and LA General Healthcare Network employees the opportunity for professional and personal growth.
Student Learning Outcomes
Students:
Demonstrate knowledge of available learning resources both in print and electronic form and effectively access, retrieve and analyze information. They utilize these resources for personal and professional growth.

Demonstrate knowledge of skills development resources by accessing the skills lab and use these resources to enhance learning.

Demonstrate psychomotor skills, critical thinking and communication skills in the Skills Lab setting to be used in the provision of safe care in the clinical setting to diverse patient populations.