Financial Aid Scholarship Opportunities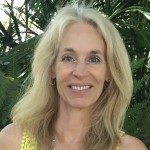 Trina Trongone, MSNEd, BS, RN
Dean, College Operations and Student Support Services
Financial Aid
The Financial Aid department provide students with education and information regarding access to loans, grants, and scholarships. For more information see the College Catalog
Student Learning Outcomes
Students:
Complete the nursing program through the assistance of the Financial Aid program.
Demonstrate knowledge of available financial resources by accessing available financial aid while adhering to associated rules and regulations of both the Department of Education and the College.
Demonstrate personal accountability in managing finances by formulating a financial plan, which promotes a balance between school and other personal responsibilities.
CARES Act Information
Tuition Agreement Contract
The Los Angeles County deferment program, Tuition Agreement Contract, is available to all students to help defray a portion of the educational expenses. Students who sign a Tuition Agreement Contract pay $700 each semester and defer $1700.
Links
Free Scholarship websites:
Financial Aid Resources: