Financial Aid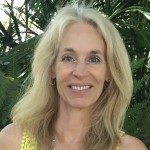 Trina Trongone, MSNEd, BS, RN
Dean, College Operations and Student Support Services
Financial Aid
The Financial Aid department provide students with education and information regarding access to loans, grants, and scholarships. For more information see the College Catalog
Student Learning Outcomes
Students:
Complete the nursing program through the assistance of the Financial Aid program.
Demonstrate knowledge of available financial resources by accessing available financial aid while adhering to associated rules and regulations of both the Department of Education and the College.
Demonstrate personal accountability in managing finances by formulating a financial plan, which promotes a balance between school and other personal responsibilities.
Financial Aid Applications
Federal Student Aid
Free Application for Student Aid (FAFSA) School Code: 006165
Due to the major changes, the U.S. Department of Education's Office of Federal Student Aid has indicated they will be ready to offer the simplified application for the upcoming cycle. They are delaying the release until December 2023, two months after the usual October 1st release. Presently the department has stated that the 2024-2025 FAFSA will be ready mid-December 2023. However, they are not required by law to have it available until January 1, 2024.
Federal Student Aid Estimator – With this tool, students can find out how much federal student aid they may be eligible for starting with the 2024-25 award year.
Federal Direct Loans
All first-time student loan borrowers at CONAH must complete both:
Renewal borrowers do not have to sign another MPN or complete another Entrance Counseling session.
California State Student Aid
California Dream Act Application (CADAA) School Code: 00616500
The online and paper application is usually available October 1st. However, the 2024-25 CADAA has been delayed to December 2023. All students are encouraged to apply by the March 2nd priority deadline to maximize their financial aid options. For faster processing time, CSAC recommends completing your application online.
IMPORTANT: Students should only complete one of the applications based on the citizenship requirements.
Estimated Cost of Attendance
The estimated Cost of Attendance (COA) includes the average costs for a student to attend CONAH for one academic year. The COA includes tuition and other mandatory fees, housing and food, books and supplies, transportation, and miscellaneous expenses. Your COA may vary depending on your grade/year level in CONAH and if you plan to live off-campus or at home with parents. The COA is used to determine aid packages only.
Tuition Agreement Contract
The Los Angeles County deferment program, Tuition Agreement Contract, is available to all students to help defray a portion of the educational expenses. Students who sign a Tuition Agreement Contract pay $700 each semester and defer $1700.
CARES Act/HEERF Information
Financial Aid Resources