Mobile Apps
HEALTHELIFE (17+)
CERNER CORPORATION
HealtheLife helps individuals and families to stay informed, stay educated, and take a more active role in their health. Through the HealtheLife mobile app, you have real-time and easy access to your health care organization's online portal. This portal shows your latest health care information and provides services needed to plan, understand, and engage in your care.



LA County EMS Drug Doses
COUNTY OF LOS ANGELES
LAC EMS Drug Doses is the mobile app for LA County's (LAC) EMS Medical Control Guideline 1309, Color Code Drug Doses. This assists paramedics and Base Station staff in providing accurate drug dosing for adult and pediatric patients by pre-calculation of drug doses based on a standardized formulary specific to LAC.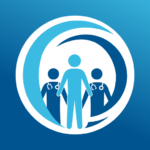 LA Health Portal
LA Health Portal helps you save time and take control of your health.
Message your doctor
Schedule and manage upcoming appointments
Access your medical records
Order medications
Connect to Video Health Visits
Participating providers can also allow you to add your Health Kit data to your electronic medical record.