Nurse Advice Line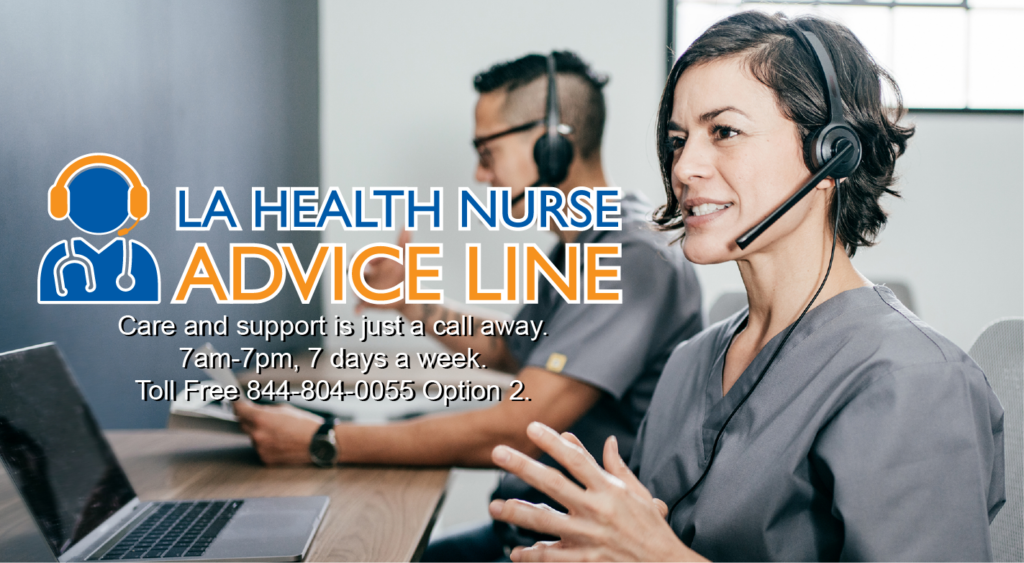 Need care now? Call the Nurse Advice Line if: 
You or your child are sick and cannot immediately reach or get an appointment with your provider.  

 

You or your child are not feeling well, and you have questions.  

 

You are not sure if you should go to the emergency room or urgent care.  

 

You are 12-17 years old and want to talk privately about your health concerns.  

 
Care and support are just a call away. 7 am-7 pm, 7 days a week. Toll-free 844-804-0055 Option 2.