DIRECTOR'S DESK CHRISTINA R. GHALY, MD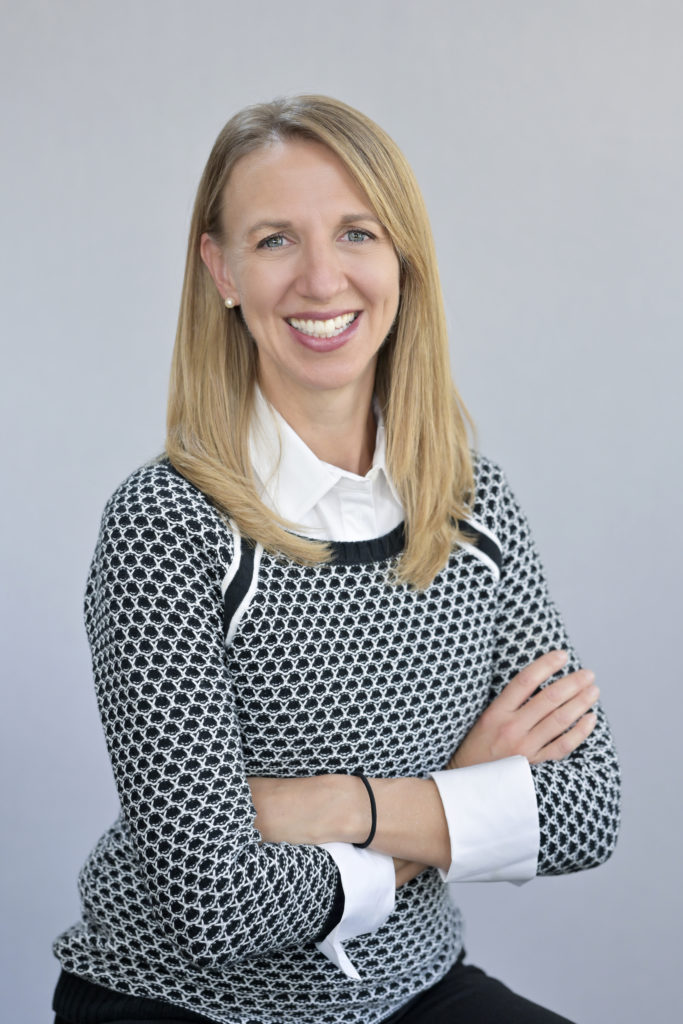 This month's edition of The Pulse recognizes that May is a month full of celebrations! In addition to being Melanoma Awareness Month, May is also Asian Pacific Islander Heritage Month and Mental Health Month. We also celebrated Nurses Month and Hospital Week, giving much deserved recognition to the hard working teams that serve so many of our patients.
I want to take a moment to address the Supreme Court's possible decision to strike down Roe v. Wade. The leaked draft majority opinion would effectively end the Supreme Court's protection of access to abortion before the point of fetal viability and subsequent placement of any determination of abortion policy onto the people's elected representatives in the legislative branch.
As we do with all medical needs, the LA Health Services will continue to fulfill our responsibility as a provider and will continue to offer the full scope of medical services, including access to safe abortion, to which individuals are legally entitled. In that context, I do not anticipate that the Supreme Court's ruling, if it is indeed finalized in a similar manner to the leaked draft, will have any impact on the reproductive health services that women are eligible to receive in California or in LA Health Services specifically.
Please remember that regardless of our personal views on the Court's ultimate decision, we are all a valued part of LA Health Services and we each play a vital role in delivering care to the patients and communities we serve. It is my sincere hope that we not let an issue that so destructively divides our nation stoke division within LA Health Services . I know many physicians and individuals who work in healthcare who have very different opinions about this issue, however they do not differ in their compassion or their commitment to our mission and the populations we serve. We will continue to work together in advancing the health of our patients and our communities by providing extraordinary care to anyone and everyone in need.
As the number of Covid-19 positive cases continue to rise yet again, it is important to get vaccinated and boosted and to take preventive measures to avoid potentially adverse health outcomes. Booster shots are now available for those over 50 years old as well as those who have certain underlying health conditions that put them at high risk. The CDC's recommendation can be found here.
Finally, I offer my sincere congratulations to Dr. Sarah Lopez, the Patient Safety Officer from Harbor-UCLA Medical Center, who was recently recognized with the "Catalyst Award" given by the Academy of Women in Academic Emergency Medicine (AWAEM).
Thank you for all you do.
Dr. Christina Ghaly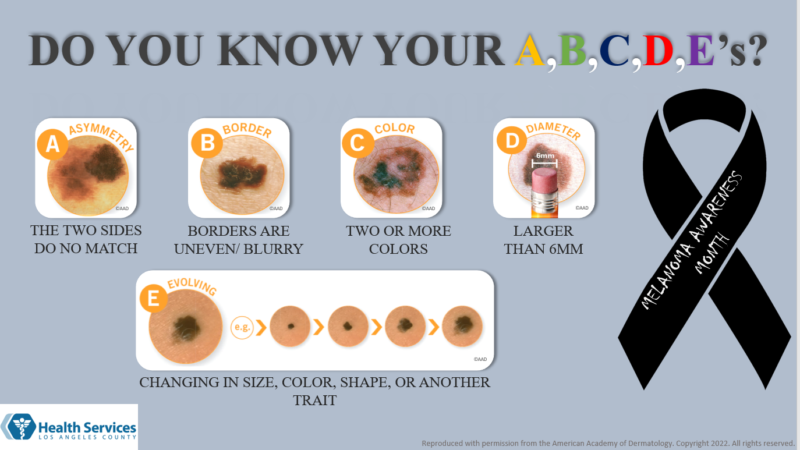 May is Melanoma Awareness Month
May is Melanoma Awareness Month
https://dhs.lacounty.gov/wp-content/uploads/2022/05/MELANOMA-AWARNESS-SLIDE-1024x572.png
1024
572
Health Services Los Angeles County
//dhs.lacounty.gov/wp-content/uploads/2020/08/dhs-logo.svg
It was a usual workday for Ms. Patricia M. Marquez, Patient Resources Worker, at Martin Luther King, Jr. Outpatient Center (MLK OPC), until she found herself walking onto an impromptu "set," where she was recruited to "play a patient" for a LA Health Services promotional video.
learn more