DIRECTOR'S DESK CHRISTINA R. GHALY, MD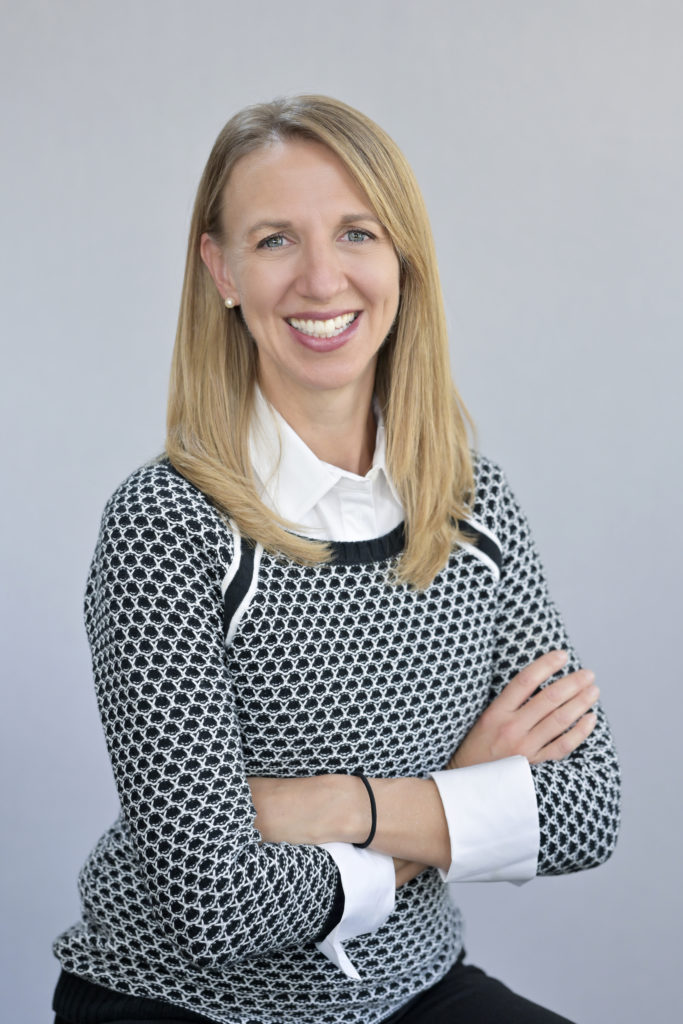 February is black history month, and I want to first take a moment to thank everyone across the Department of Health Services (DHS) who led and participated in our many celebrations honoring Black excellence. As we reach the end of Black History month, it is important to reflect on the past while recommitting to the work that lies ahead. Our Equity Diversity Inclusion Antiracism (EDIA) work continues to be an opportunity for each of us to create and support meaningful change at DHS for years to come.
As we approach the month of March, we also approach the second anniversary of the Covid-19 pandemic. This anniversary provides us with an opportunity to reflect on how much we have learned over the past two years about protecting our patients and staff. The most recent Omicron surge was different from prior surges because this one affected so many more staff personally. This surge also presented new challenges, with many patients showing up for care due to other ailments as their chief complaint while testing positive for Covid-19 upon admission. The high number of positive tests complicated care because strong safety protocols had to be followed to prevent further community spread. As with prior surges, we adapted. Our hospitals stepped up with innovative ideas and adaptations to their policies and procedures to navigate the newest wave and took to heart the lessons acquired over the last two years.
Harbor-UCLA Medical Center (Harbor) noted that due to the age of the hospital building, it primarily has two- and four-bed rooms and all but one of the Intensive Care Units (ICU) is an open bay of beds. Given the need to isolate patients that tested positive for Covid-19 and to create a safe work area for staff, they knew that this was not a practical physical set-up for treating patients. Converting the multiple-bed rooms into single patient rooms was not practical because it would have reduced the capacity and the rooms were not built to serve such high acuity patients. As Harbor leadership developed their surge plan, they realized that the only area of the hospital that had a large number of single patient rooms that had negative pressure capacity was the Emergency Room. After the 11 single ICU beds had been filled, the subsequent ICU patients with Covid-19 were admitted to the Emergency Department, where highly trained nurses were deployed to care for them.
Harbor also used Lean/A3 thinking to manage their surge planning. Every time they needed to adjust their plan to accommodate another surge, they reviewed the four "Ms" – manpower, machine, materials, method – to make sure they didn't miss something important. When they had to convert medical-surgical beds to care for ICU patients, they used this process to ensure they had sufficient staffing, the equipment was available, the rooms were configured appropriately, and staff were trained to ensure that patient care and staff safety would not be compromised.
Rancho Los Amigos National Rehabilitation Center (Rancho) figured out how to convert regular patient rooms into isolation rooms for patients with Covid-19 by using a specialized drape barrier to minimize potential exposure to staff when the door was opened, and to reduce the chances of an outbreak of Covid-19 in the inpatient units.
Rancho also developed a "Guidelines for Therapy Services" document that has been used as a workflow guide for outpatient therapy service decision-making. This essential document has now been used through the three surges. Having these established workflows in place facilitated the quick pivot of services and resources to meet the rising numbers of Covid-19 positive staff and patients in the Omicron surge. Since staff were already familiar with the decision-making parameters and workflow, the entire team was easily able to ramp back up to the higher-level triage practice as the Omicron surge progressed.
Olive View-UCLA Medical Center (Olive View) took a multipronged approach to the latest surge. They took steps to optimize patient flow processes. They created a next-day clinic for Emergency Room patients who could be safely managed in an outpatient setting and for potential discharges who needed urgent next day follow-up. They created an inpatient "SWAT" hospitalist team to round with other teams and evaluate and overcome barriers to discharge and downgrade. They collaborated with external stakeholders including dialysis centers, skilled nursing facilities and others to facilitate timely discharge. They ensured timely radiology studies and reads to assist with facilitating discharge. They established a population health approach to deliver lifesaving COVID-19 treatments to high-risk patients through the establishment of the COVID Treatment Center (CTC). The CTC took advantage of the latest approved treatment infusions.
Finally, all of our DHS facilities, worked on fostering staff resilience by offering mental health support with the Helping Healers Heal (H3) facilitators.
All these approaches have helped us as a system care for our patients and staff through the fluctuations of the pandemic and I am grateful for the creativity and tenacity demonstrated by all of you.
In this issue of The Pulse, we celebrate Black History Month and the Lunar New Year. We also look at some excellent programs that are helping patients attain the highest level of care possible, like the Dermatology Navigation Program and the move to more holistic care at Martin Luther King, Jr. Outpatient Center, which has new office and a new structure.
Thank you for all you do.  We are all in this together.
Dr. Christina Ghaly
Black History Month at DHS
Black History Month at DHS
https://dhs.lacounty.gov/wp-content/uploads/2022/02/Participants-enjoying-the-MLK-Black-History-Month-Event--1024x683.jpg
1024
683
Health Services Los Angeles County
//dhs.lacounty.gov/wp-content/uploads/2020/08/dhs-logo.svg
This month we recognize and celebrate Black History! Black History month is celebrated in February. The month was selected because Abraham Lincoln and Frederick Douglass both had birthdays in the second week of February.
learn more