Over the last several weeks, we have been in deep conversation with staff from Asian American Pacific Islander (AAPI) communities, listening to their concerns and discovering how we can better support our staff during a time of increased hate and violence against AAPI people, while also acknowledging and denouncing the long-standing racism impacting these communities.
Through the framework of our EDIA (Equity, Diversity, Inclusion, and Antiracism) Initiative, we connected with Health Services workforce members who represent the diversity of the AAPI community. We conducted in-depth interviews with people of varying ethnic identities, including Chinese, Korean, Japanese, Hawaiian, Filipino, Vietnamese and South Asian/Indian. We spoke with physicians, executive leadership, management, social workers, physical therapists, program staff and more. We met with people across Health Services facilities and units, including Health Services Administration, LA General, Olive View-UCLA, Rancho Los Amigos National Rehabilitation Center, MLK Community Clinic, Torrance Health Center and Correctional Health.
Through this process, we heard concerns, listened to feedback, and looked for ways to engage meaningfully on this issue. We found so many opportunities to learn and grow, and look forward to continuing to take action and provide resources to stand against anti-AAPI racism.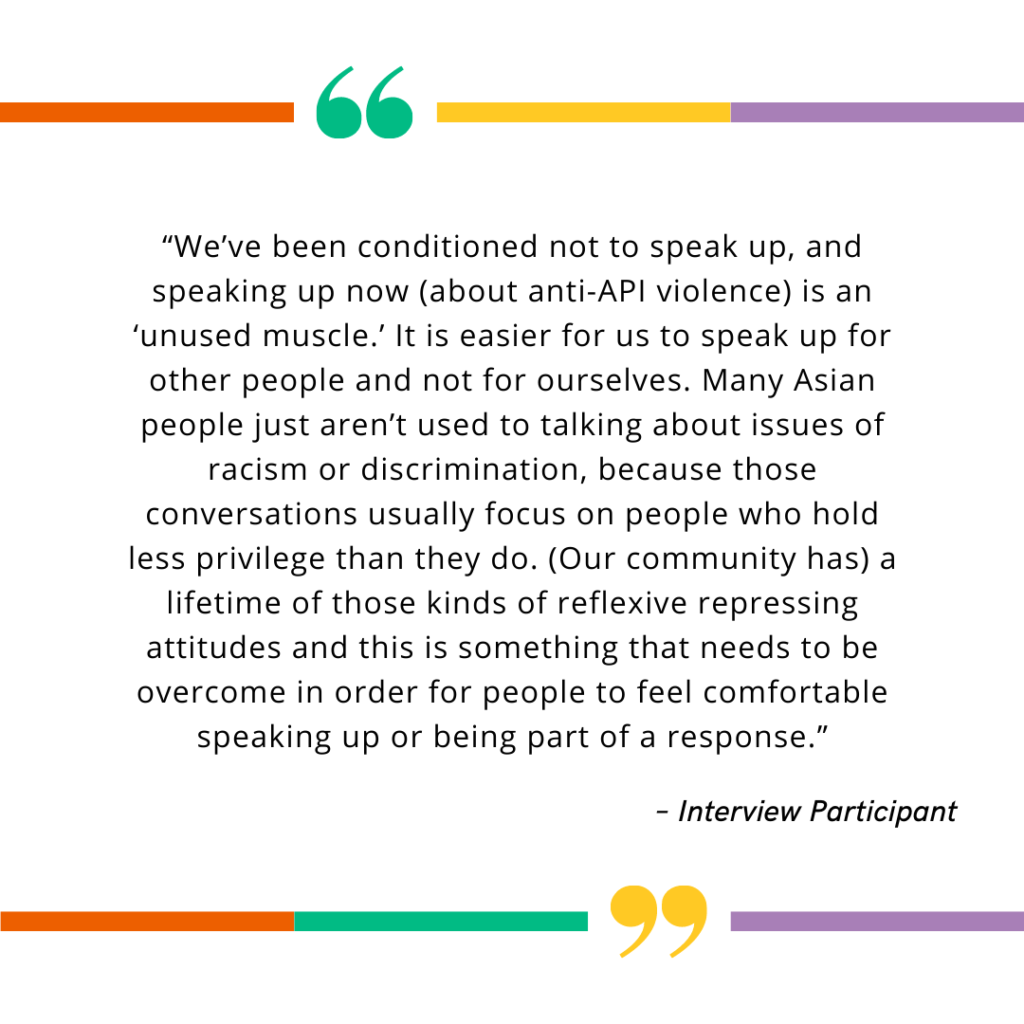 We've also continued our collaboration with local agencies that share our values and goals. On Wednesday, March 13, Director Ghaly attended a press conference along with other local leaders to demonstrate Health Services' commitment to addressing anti-Asian hate in LA County. Dr. Ghaly said in part, "Health Services is committed to addressing anti-AAPI racism head-on. Over the last two weeks, we've been talking to our staff from AAPI communities, closely listening to what they need and responding based on what would be most meaningful for them….The COVID-19 pandemic has exposed many of the systemic problems that affect our everyday lives, including racism in its many insidious forms. There is nothing more valuable to us than our workforce and the community we serve. Day after day, you put in the work. We are Health Services. And today, we are committed to doing the hard work to not only end racism within our organization, but to examine and repair the harms caused in the past."
We are eager to create space where people can engage in our EDIA work. We are currently developing the structure for the EDIA Council we will be seating in the coming months. In the next few weeks, we will launch an EDIA SharePoint site, where you can learn about what's happening in the Initiative, submit feedback and find out how you can support this important work.
We know that many of you may already be involved in work or programs addressing Equity, Diversity, Inclusion or Antiracism. We'd like to hear from you! If you know of any previous or current EDIA work at Health Services, please fill out this brief survey.
Your responses will help us learn from our past and build on our present, so we can create a successful future. EDIA can always be reached at helloEDIA@DHS.lacounty.gov.