Nursing

Nursing
Health Services is committed to ensuring access to high-quality, patient-centered, cost effective health care to Los Angeles County residents through direct services at Health Services facilities and through collaboration with community and university partners.
We are currently seeking dedicated Nursing Professionals to join our team. Our Senior Physicians provide quality patient centered care in various correctional facilities. In this role, the ideal candidates will partner with a team of devoted physicians to oversee the provision of coordinated medical, behavioral health and substance abuse services to incarcerated individuals.
Essential Job Functions
Registered Nurse
Responsible for assessing, planning, implementing, and evaluating care as part of an interdisciplinary team.

Follows established policies and procedures within their scope of practice.

Interviews patient and other individuals to collect information as part of a comprehensive assessment.

Observes overall patient condition including physically assessment the patient.

Identifies economic, educational, and cultural barriers; spiritual influences; and age specific and biophysical needs.

Reviews all available information, including medical records, patient history, and other documentation. Documents all findings and observations.

Formulates a plan of care and/or nursing care plans based upon assessment and in accordance with provider orders and/or approved departmental standardized procedures.

Identifies nursing care objectives and makes appropriate referrals.

Prioritizes and coordinates patients care needs and activities as a member of an interdisciplinary patient care team.

Provides individualized and specialized nursing care and administers medications and treatments to patients as prescribed and/or in accordance with approved departmental standardized procedures.

Performs efficiently in emergency situations.

Observes, evaluates, and communicates the effects of treatments and interventions.

Reassesses and revises plan of care in collaboration with other members of the health care team.
Nursing Assistant
Makes rounds of in-patient areas and cells to observe and report condition of all inmate patients to designated registered nurse personnel.

Obtains vital signs and neurological information, observes visible signs of patient condition and reports information or observations to the designated registered nurse.

Assists in custody facility clinics by obtaining and documenting computerized medical histories, observing patients for visible medical conditions or symptoms of disease.

Assists physicians by preparing charts and obtaining specimens and/or results from Electrocardiogram (EKG), pulse oximetry, or blood sugar monitoring.

Applies dressings; administers hand held nebulizer breathing treatment; administers medicationincluding topical, oral, by injection and controlled drugs; and administers therapeutic measures such as sitz and starch baths, bladder irrigations, and Intermittent Positive Pressure Breathing (IPPB) treatments.

Performs medical/mental health screenings in the Inmate Reception Center under close supervision of the designated registered nurse.

Reviews orders by medical or psychiatric providers to identify unaddressed medical or mental health issues and reports to the designated registered nurse.

Issues passes and calls in inmate patients to be seen by medical providers and assists with examinations as needed

Observes and reports objective behavior of patients undergoing narcotic withdrawal, delirium tremens, or suffering from effects of mental illnessto the designated registered nurse

Assists in emergency situations and provides care under the close supervision of the designated registered nurse and/or medical provider.
Requirements
Registered Nurse
A license to practice as a Registered Nurse issued by the California Board of Registered Nursing AND a current certification issued by the American Heart Association's Basic Life Support (BLS) for Healthcare Providers (CPR & AED) Program.
Nursing Assistant
Completion of the prescribed curriculum in a hospital or medical corps school, followed by two years' experience as a hospital corps member or medical service technician in the United States Armed Forces -OR- One year's experience as a Licensed Vocational Nurse in the State of California.

A current and active license to practice as a vocational nurse issued by the California Board of Vocational Nursing and Psychiatric Technicians.

A current certification in accordance with the American Heart Association Basic Life Support (BLS) for Healthcare Providers (CPR & AED) Program.
Compensation and Benefits:
Competitive compensation plus bonus

Medical/Dental benefits

Excellent retirement plan

Vacation and holiday pay

Flexible spending accounts

Life insurance

Short/Long term disability insurance

Student loan repayment program


If you are looking for a rewarding career with an excellent work- life balance than Health Services is the place for you.

We currently have multiple nursing opportunities available. Please click on the position titles listed below to be review the comprehensive job bulletin. To complete an application, all applicants will be prompted to create an account.
Nursing Assistant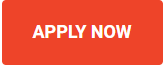 Registered Nurse I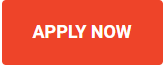 Registered Nurse II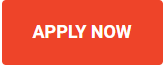 dhs content/Home/More Health Services/Departments/Correctional Health Services/Careers/Nursing Professionals/Information/InformationInformation