DIRECTOR'S DESK CHRISTINA R. GHALY, MD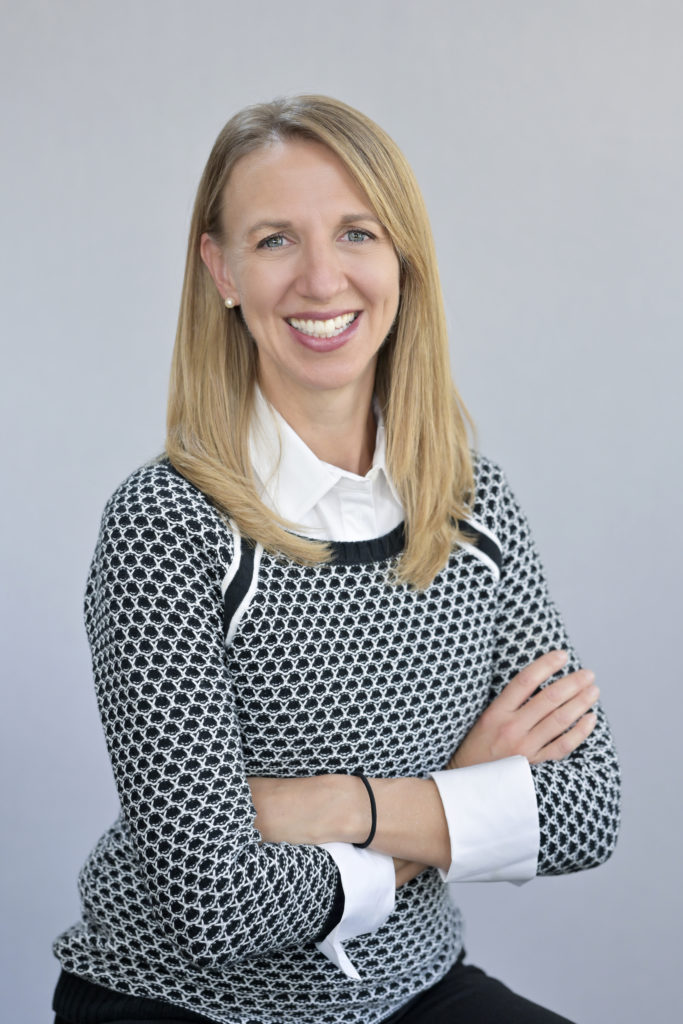 On August 3, 2022, we launched the implementation of the Equity, Diversity, Inclusion, and Anti-Racism Initiative (EDIA) strategic plan with a series of events, lectures and celebrations throughout the department. Hopefully you had an opportunity to participate in the events and see the Dare We Say Love video, which encapsulates the challenges and opportunities that present with this work. I encourage you to keep the conversation going and learn more about the initiative at the EDIA page.
The countywide LA County Anti-Racism, Diversity, and Inclusion (ARDI) Initiative will release two anonymous surveys to gather feedback on your experiences as a county worker. The first one was released in August. To access the survey, please click here. Join us as we work to strengthen belonging, acceptance and inclusion in the workplace so that all our employees, residents, and community members will thrive. These surveys are part of a Countywide effort to further inform the priorities of the ARDI Initiative, including training on belonging, acceptance, and inclusion along with policies, procedures and practices assessments. The results from the surveys will also help departments develop and implement equity action plans aimed at enhancing employee well-being and advancing racial equity efforts within the communities we serve. The second survey will be released in the fall.
This month we continue our emphasis on improving patient safety. This has been an ongoing priority since long before the pandemic and it is always a good time to revisit our skills and knowledge to ensure we are implementing best practices to keep staff and patients safe. Patient Safety means preventing harm to patients while we care for them.  This means that we ensure that the right treatment is provided to the right patient at the right time. This requires a variety of steps such as patient identification and verification using unique identifiers, reviewing medications to ensure that the dosages administered are correct and that medications do not have any adverse interactions. Patient safety also means ensuring that we maintain good hand hygiene and effective infection prevention.
In the coming weeks and months, you will see Minute for Medicine videos in the Workforce Weekly newsletter intended to provide information and tips on how to keep our staff and patients safe and healthy. The videos are short, and I encourage all of you to take a moment to watch them and refresh your vast skill set.
As we wind down the summer and the children in our lives embark on a new school year, it is a great time to remind staff and patients to stay up to date on Covid-19 vaccines, boosters and get the annual flu vaccine. Covid-19 is still with us, so we should use all the available tools to stay safe. Boosters are recommended for everyone over 5 years of age and second boosters are available for high-risk groups and individuals over 50 years old. The CDC guidelines can be found here.
On August 31, we remember those whose lives have been cut short due to drug overdose. Addiction is treatable and help is available. Look here for more information on International Overdose Awareness Day.
In this month's edition of The Pulse, you will also find information on Monkey Pox. There is also information on the implementation of the Safe Youth Zone Initiative.
Thank you for all you do.
Dr. Christina Ghaly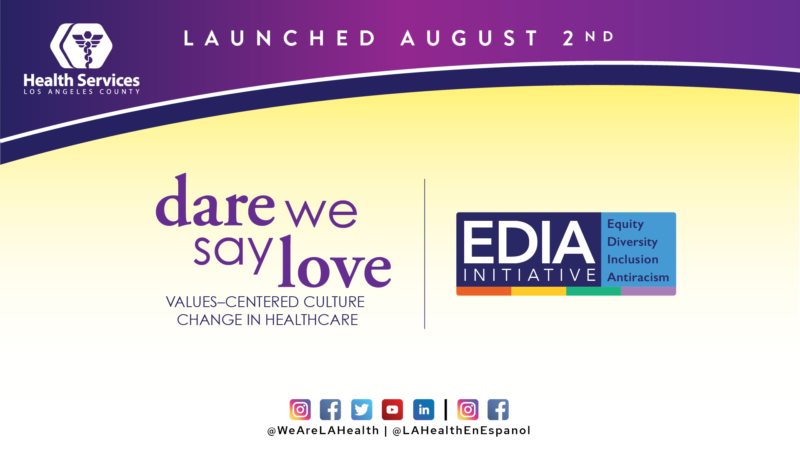 Equity Diversity, Inclusion and Anti-Racism Initiative Goes Live!
Equity Diversity, Inclusion and Anti-Racism Initiative Goes Live!
https://dhs.lacounty.gov/wp-content/uploads/2022/08/01_version_edia_cfv_screensaver-1024x575.png
1024
575
Health Services Los Angeles County
//dhs.lacounty.gov/wp-content/uploads/2020/08/dhs-logo.svg
In 2020, the Los Angeles County Board of Supervisors announced racism as a public health crisis. As leaders who provide health services for some of the most vulnerable patients in the Greater Los Angeles community including individuals from underrepresented groups, LA Health Services committed to do our part in addressing this crisis head on.
learn more