Plastic and Reconstructive Surgery
Overview
Welcome to the LA General Medical Center Division of Plastic and Reconstructive Surgery website. Our mission at LA General Medical Center is to provide accessible, affordable and culturally sensitive healthcare one person at a time. We believe it is important to treat each and every one of our patients with respect and compassion. The surgeons in our team perform: breast reconstruction, lower extremity reconstruction, craniofacial, hand surgery, complex wounds, and cleft lip and palate surgery. This website was created for you, our patients, to learn a little more about the surgeons and the services that our division provides. We hope you find the information provided useful.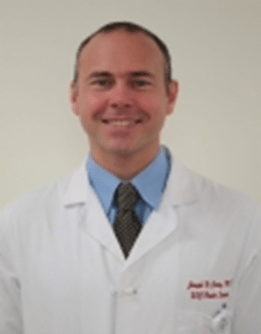 Dr. Joseph N. Carey is an Assistant Professor of Surgery in the Division of Plastic and Reconstructive Surgery. His specialty is microvascular surgery, including breast reconstruction, head and neck reconstruction, extremity salvage, and hand surgery. He currently serves as the Service Chief of Plastic and Reconstructive Surgery at LA General Medical Center since 2011. Dr. Carey is certified by The American Board of Surgery. He is also a Member of the American Society for Reconstructive Microsurgery and Plastic Surgery Research Council.
Dr. Carey is the Chief of Plastic Surgery and attending surgeon in the Burn Unit of the Los Angeles County Hospital. He directs the care of complex multisystem injuries, including critically injured adult and pediatric patients in the Burn Unit. He also directs the education of plastic surgery and general surgery residents, as the associate program director in plastic surgery.
In addition to his clinical practice, Dr. Careys research interests include surgical education, breast reconstruction, and extremity salvage. He collaborates with colleagues from other disciplines as the Assistant Director of the USC Fresh Tissue dissection laboratory, where complex models of surgical simulation are used to educate surgeons of the next generation.
Dr. Careys education includes a general surgery residency at USC, and a plastic surgery residency at USC. He also completed a Microvascular surgery fellowship at Stanford University. Dr. Carey received his medical degree from USC and his undergraduate degree from UC Berkeley. He also completed a masters degree in Anatomy at USC.