About CARES
CARES, the Los Angeles County/USC Medical Center Auxiliary for Recruitment Education and Service, a California non-profit corporation, is dedicated to serving patients and families at the Medical Center by providing financial support and volunteer services.
The nationally recognized CARES Child and Family Program offers free childcare, educational activities, parent education, and referrals for children and families of the Medical Center. CARES also operates hospital shops, sponsors events for medical/health education, supports programs that provides patient visitation, as well as comfort items to patients, clothing to discharged patients as required, and renovates patient care areas.
Click Here to learn more about CARES and their mission.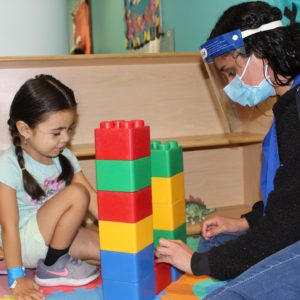 Child Care Services
The CARES Child and Family Program is a vital and necessary resource for people who enter the hospital each day to receive treatment or to visit family members.
CARES Programs
Learn about all the programs cares offers: educational programs, pediatric reading program, patient relations programs, and more.