Legal
Health Services offers free legal services to help patients with evictions, access to public benefits, special education, domestic violence, immigration and more. See below for more information about the Medical Legal Community Partnership, or call your Health Services medical clinic for a referral.
You can also search for additional legal resources here:

LAC4Youcan answer your questions about public charge. We encourage all immigrants, regardless of status, to get the health care services they need. To find out more information, click here

The One Degree website has a resource guide with information on legal services, food, housing and more. The guide is updated every weekday. To access the resource guide, click here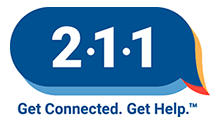 211 LA is the central source for information on health and human service referrals in LA County. To get help on legal and other needs, call 211 or (800) 339-6993 or visit the website.