In FY 2020-2021, 53% of DHS' total visits were with patients that indicated a language, other than English, as their primary language. DHS is committed to expanding Language Access Services (LAS) to provide meaningful access to care for our limited English proficiency (LEP) patients, including those who use American Sign Language (ASL).
As a reminder, DHS staff can access Language Access Services to communicate with our LEP and non-English speaking patients via in-person, video and telephonic interpretation services. Video and telephonic interpretation have been made available through telehealth platforms also! There are guidance materials available outlining the best interpreting modality for various patient/clinic encounters.
While our bilingual staff do a tremendous job of communicating with our LEP patients, it has long been a departmental goal to enhance the presence of qualified Health Care Interpreters on DHS campuses. The efforts toward this goal were delayed by the onset of the COVID-19 pandemic, however, a total of 30 new Health Care Interpreters (HCI) were brought on board this year alone!
Some of our existing bilingual staff have parlayed their respective service experience, coupled with completion of a HCI training program, into a career change by formally promoting into the HCI Classification. One of these newly promoted DHS staff, Jennifer Campos, has worked in the County for five years. As a clerk, and then Patient Resource Worker, at Harbor-UCLA Medical Center, she had previous experience as an interpreter prior to coming to DHS.
She says this about the opportunity: "The minute I came to DHS, I had a goal of doing interpreting full-time. It is a dream to be able to pursue this career here. My passion for helping others is center to my job, it comes from the heart. I feel fortunate to help our patients voice their needs and concerns, especially during these times when family may not be able to participate in the care session as they once did."
A strength of our staff is their demonstrated commitment to the Department's mission and the patients it serves. With DHS' aim to foster workforce development and growth, there are additional qualified internal candidates in the pipeline as we head into the last wave of our current hiring campaign. If you are interested in pursuing this fulfilling career option, there is an opportunity to apply now. For more information about the position, check the DHR job bulletin through this link: https://www.governmentjobs.com/careers/lacounty
We want to extend our gratitude to some of our more senior HCIs who have helped in various ways during our recent recruitment and training process: Mikayel Chorekchyan, Yeonha (Teresa) Hwang, Laura Onofre, Victor Quiroz, Susan Urquiza, and Vicky Yepiz.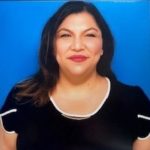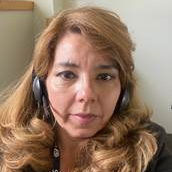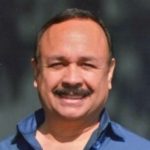 DHS Healthcare Interpreters (from left to right/top to bottom):  Mikayel Chorekchyan, Susan Urquiza, Vicky Yepiz, Yeonha (Teresa) Hwang, Laura Onofre, and Victor Quiroz.
Much appreciation is deserved by our entire HCI staff, LEP Administrators, Facility and DHS Health Services Administration Leadership who demonstrate an unwavering commitment to meet the needs of our diverse patient population and investment in our workforce.
For this year's Interpreter/Translator Day commemoration (9/30/21), we are happy to celebrate and encourage all to acknowledge the incredible contributions of our DHS Health Care Interpreters, newbies and veterans alike!
For more information, contact: Dawn Flores, deflores@dhs.lacounty.gov