Senior Physician

Senior Physician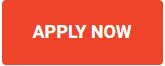 Health Services is committed to ensuring access to high-quality, patient-centered, cost effective health care to Los Angeles County residents through direct services at Health Services facilities and through collaboration with community and university partners.
We are currently seeking dedicated Senior Physicians to join our team. Our Senior Physicians provide quality patient centered care in various correctional facilities. In this role, the ideal candidates will partner with a team of devoted physicians to oversee the provision of coordinated medical, behavioral health and substance abuse services to incarcerated individuals.
Essential Job Functions
Performs administrative duties such as preparing budgets for the section, determining equipment and supply needs, addressing personnel-related issues, developing and revising work procedures for expediting workload or improving levels of service, and screening work.

Formulates policies and plans and directs the programs and medical work of the section or assists in such activities for a division of a medical department.

Examines, diagnoses, and prescribes treatment for patients and reviews the care prescribed by staff physicians, resident physicians, and interns.

Participates in the training of interns and resident physicians.

Coordinates the work of the section with that of other medical and paramedical services.

Confers with consultants regarding care of patients and medical and diagnostic work performed, and coordinates the work of consulting physicians with the work of the section.

Supervises the maintenance of records and the compilation and preparation of reports.
Requirements
Completion of a residency approved by an American Specialty Board in one or more designated specialties or equivalent training -AND- One year of experience in medical practice, post graduate training, teaching or investigative work.
Certification may be designated in one or more of the following specialties:
Family Practice

Internal Medicine – General/Endocrinology
License:
California State Physician and Surgeon's Certificate authorized by the Board of Medical Examiners of the State of California. A valid California Class C Driver License or the ability to utilize an alternative method of transportation when needed to carry out job-related essential functions.
Compensation and Benefits:
Competitive compensation plus bonus

Medical/Dental benefits

Excellent retirement plan

Vacation and holiday pay

Flexible spending accounts

Malpractice insurance coverage

Substantial time off to complete CME
If you are looking for a rewarding career with an excellent work- life balance than Health Services is the place for you.
dhs content/Home/More Health Services/Departments/Correctional Health Services/Careers/Senior Physician/Information/InformationInformation