Nurse Practitioner

Nurse Practitioner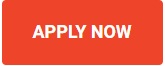 Health Services is committed to ensuring access to high-quality, patient-centered, cost effective health care to Los Angeles County residents through direct services at Health Services facilities and through collaboration with community and university partners.
We are currently seeking dedicated Nurse Practitioners to join our team. Our Senior Physicians provide quality patient centered care in various correctional facilities. In this role, the ideal candidates will partner with a team of devoted physicians to oversee the provision of coordinated medical, behavioral health and substance abuse services to incarcerated individuals.
Essential Job Functions
Assumes ongoing responsibility for each patient from discovery of the disorder to recovery

Performs complete physical examinations, including interviewing patients to obtain complete medical histories as well as ordering, interpreting and evaluating diagnostic tests and examinations

Diagnoses and treats both chronic and episodic disorders including complications of otherwise routine processes such as pregnancy or childhood development.

Establishes and documents the health care plan and prognosis, maintaining records of each case that are detailed and complete for any physician reviewing them to evaluate the effectiveness of the plan.

Initiates drug therapy, taking responsibility for other reactions as well as therapy when performed prior to consultation with a physician.

Determines when the patient has recovered from the disorder and releases the patient.

Under established guidelines, may review and analyze patient records in order to evaluate the usage if psychotropic drugs and the quality and appropriateness of the care of mental health patients.
Requirements
A Bachelor's degree in Nursing or a closely related health field from an accredited college or university AND a Master's degree in nursing, a Master's degree in a clinical field related to nursing, or a graduate degree in nursing –OR– An "accelerated" Master's degree (in the absence of a Bachelor's degree) in nursing or a clinical field related to nursing from an accredited college or university.
License:
A license to practice as a Registered Nurse and a certificate to practice as a Nurse Practitioner issued by the California Board of Registered Nursing.
A valid California Class C Driver License or the ability to utilize an alternative method of transportation when needed to carry out job-related essential functions.
Compensation and Benefits:
Competitive compensation plus bonus

Medical/Dental benefits

Excellent retirement plan

Vacation and holiday pay

Flexible spending accounts

Malpractice insurance coverage

Short/Long term disability insurance

Life insurance

Student loan repayment program
If you are looking for a rewarding career with an excellent work- life balance than Health Services is the place for you.
Please click on apply now to review the comprehensive job bulletin. To complete an application, all applicants will be prompted to create an account.
dhs content/Home/More Health Services/Departments/Correctional Health Services/Careers/Nurse Practtioner/Information/InformationInformation