Pregnant women with stressful lives need coordinated, compassionate and caring support by those in their communities to maintain good health and deliver a healthy baby. That's why a key part of the MAMA's Neighborhood program is to closely link you to services right in your own community to help you with mental health/stress, substance use, housing, parenting education, and places for healthy food. A care coordinator will help you keep your medical appointments and help direct you to community resources so you can focus on staying healthy.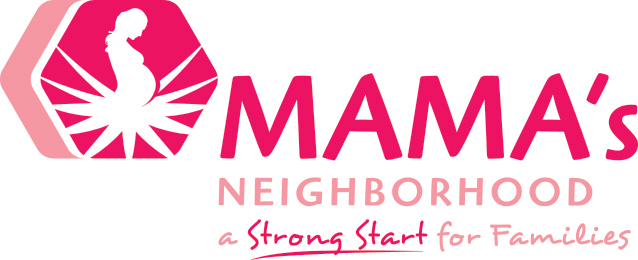 MAMA's Neighborhood is the local name for the "Strong Start for Mothers and Newborns" initiative created by the U.S. Department of Health and Human Services to reduce preterm births and improve outcomes for newborns and pregnant women. Strong Start tests new approaches to prenatal care and interventions for women at risk for having a preterm birth (baby is born early).
Under the executive direction of Erin Saleeby MD MPH, the Health Services has been building evidence based programs, together with project implementation partners RAND/UCLA, the Los Angeles Best Babies Network (LABBN) and Healthy African American Families (HAAF). We have developed six MAMA'S Neighborhoods around Harbor-UCLA Medical Center, Martin Luther King Medical Center, Hubert Humphrey Community Health Center, Wilmington Health Center, LA General Medical Center, and Olive View + UCLA Medical Center.
MAMA's Neighborhood openly extends its services to both high and low risk perinatal and maternity patients. Locally, MAMA's Neighborhood partners with mothers and communities to give families the strongest start in life.