Welcome to Nursing Affairs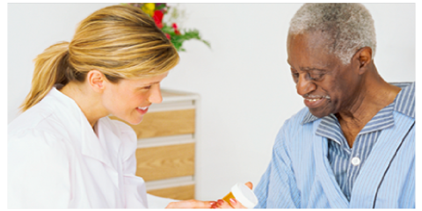 Nursing care at each of our facilities is built on a long standing tradition of providing quality patient care and public health services for nearly 10 million residents. Health Services (Health Services) is the second largest public health system in the nation.
Our team of highly skilled and highly trained medical and nursing professionals work in collaboration with members of the health care team in achieving the best possible outcomes for our patients. An interdisciplinary team plans and directs the provision of care throughout the continuum from admission through discharge and facilitates referrals with appropriate resources and agencies.
There are three hospitals and one rehabilitation center within our health system:
LA General Medical Center
Harbor-UCLA Medical Center
Olive View-UCLA Medical Center
Rancho Los Amigos National Rehabilitation Center
Ambulatory Care Network
Correctional Health Services
Additional services within the Health Services include an Ambulatory Care Network (ACN) which includes all freestanding outpatient clinics (Multi-Service Ambulatory Care Centers), the Community Partners program, the Division of Managed Care, the Division of Research and Innovation.
We are happy to provide you with this overview of the nursing opportunities within the Health Services and we welcome your interest in our facilities.
County of Los Angeles
Health Services Administration
Vision Philosophy