DIVERSIONS
A quarterly newsletter from the Office of Diversion and Reentry
Welcome to the summer issue of the Office of Diversion and Reentry's quarterly newsletter, created to connect our community through highlighting successes and sharing information. We'd love to include your news too! Send tips, success stories, opportunities or example's of your team's work to Angela Caputo acaputo@dhs.lacounty.gov.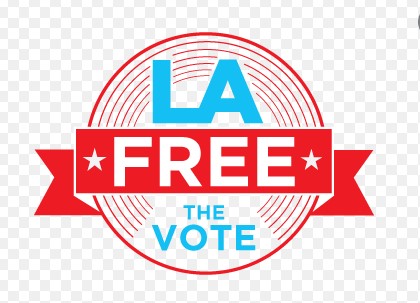 Free the Vote
Free the Vote
https://dhs.lacounty.gov/office-of-diversion-and-reentry/wp-content/uploads/sites/40/2022/06/Free-The-Vote-LA-logo.jpg
420
303
OFFICE OF DIVERSION AND REENTRY
//dhs.lacounty.gov/wp-content/uploads/2020/08/dhs-logo.svg
The Office of Diversion and Reentry is doing its part to make voting easier for justice involved people this year by deploying additional voting sites to partner organizations that provide reentry services. The expanded access was organized by "LA Free the Vote," a collaboration between ODR, the LA County Board of Supervisors, the LA County Registrar-Recorder/County Clerk and community-based organizations.
learn more