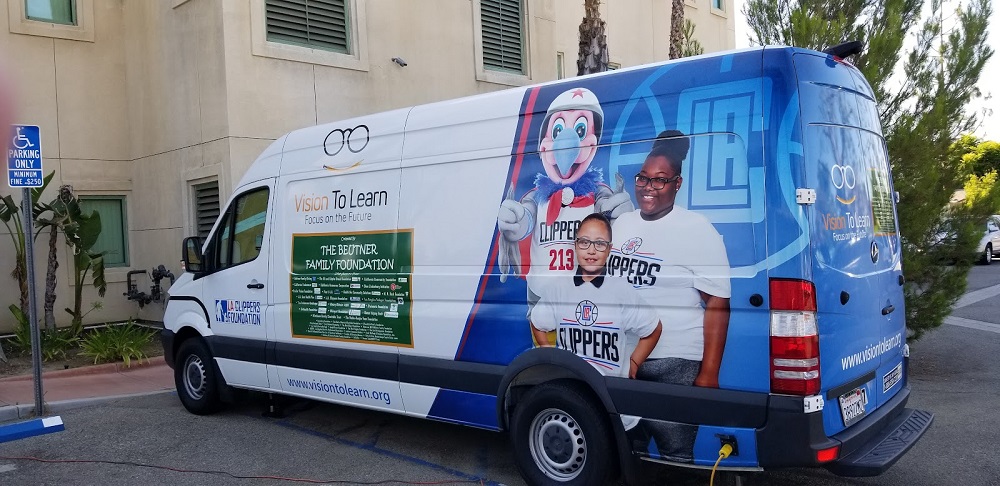 This summer, MHLA completed our first ever mobile teleretinal screening project.  The effort employed a mobile clinic to make it easier for participants to get their screening and to reduce the backlog of pending appointments at DHS clinics.  The collaboration with Dr. Lauren Daskivich, DHS Director of Ophthalmic Services and Eye Health Programs, served participants at MHLA Community Partner clinics with the highest volume of pending teleretinal screening appointments.  Vision to Learn, a non-profit organization dedicated to providing eyeglasses to school children, donated the use of a mobile van.   
 Overall, project staff provided teleretinal screening appointments to 119 participants.  Of these, 45 participants were referred to DHS for follow-up ophthalmology/optometry specialty care appointments. 
 MHLA again would like to thank Community Partners El Proyecto Del Barrio, UMMA, The Children's Clinic Serving Children and Their Families, Via Care Community Health Center and Saban Community Clinic for hosting the mobile teleretinal screening clinic and working tirelessly to provide critically needed screening services to MHLA participants.