"To provide inclusive world class care guided by the voice of our patients and community at the LAC+USC Medical Center"
LAC+USCs new Patient Family Advisory Council (PFAC) was created with engaged, diverse staff and patient/community partnership representatives, dedicated to work together to improve the quality and safety of our care. We hold monthly bi-lingual meetings with leadership partners and frontline staff to provide input from the patient and community perspective on healthcare improvement projects. Here are a few of our projects.
Outpatient Pharmacy services improvement project
Clinical Tower Pharmacy waiting room re-design
Pre-surgical process re-design
New admission patient education video
Primary care drive-through vaccine project
"Better Normal Nancy" telehealth visit improvement – names after our very own Patient Family Advisor, Nancy Velasquez
Personal Protective Equipment (PPE) ICU Project
Language Sensitive Care Project
Community Outreach Strategies
SMS Appointment Readiness Text Messaging
GI Lab Procedural Appointment Process Improvement
Opioid Stewardship
EDx
Language Access and Inclusion Signage
DHS PFAC Telehealth Task Force
Patient and Family Advisor interview are held monthly. Applications for referrals/candidate are available via hard copy throughout the Medical Center and electronically on the left car in English, Spanish, and Chinese. English and Spanish forms can also be accessed with there respective QR codes found at the bottom of this page.
As of 2021 our Patient Family Advisors has volunteered 178 hours, provided the patient perspective and membership on our ongoing hospital committees and participated in 22 QI projects!
Want to Join Our Committee?
Scan the QR to fill out the English or Spanish Application.

LAC+USC's DHS Capstone Patient Family Advisory Presentation
Watch Video
Meet the PFAC Team
Meet the team that makes this great program possible!
Learn More
Past Events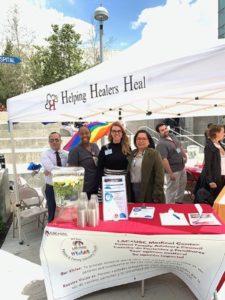 Nurse's Week LGBTQ Yoga Event
Patient Family Advisor Recruitment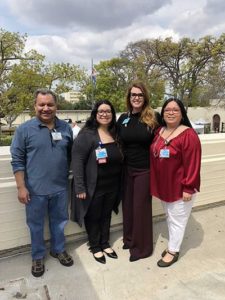 Wellness Center 5th Year Celebration
Patient Family Advisor Recruitment
DHS Gateway Patient and Family Centered Care Collaboration Capstone Presentation