COVID-19 Response
Click here to access the HFH COVID-19 Vaccine Education Resources page.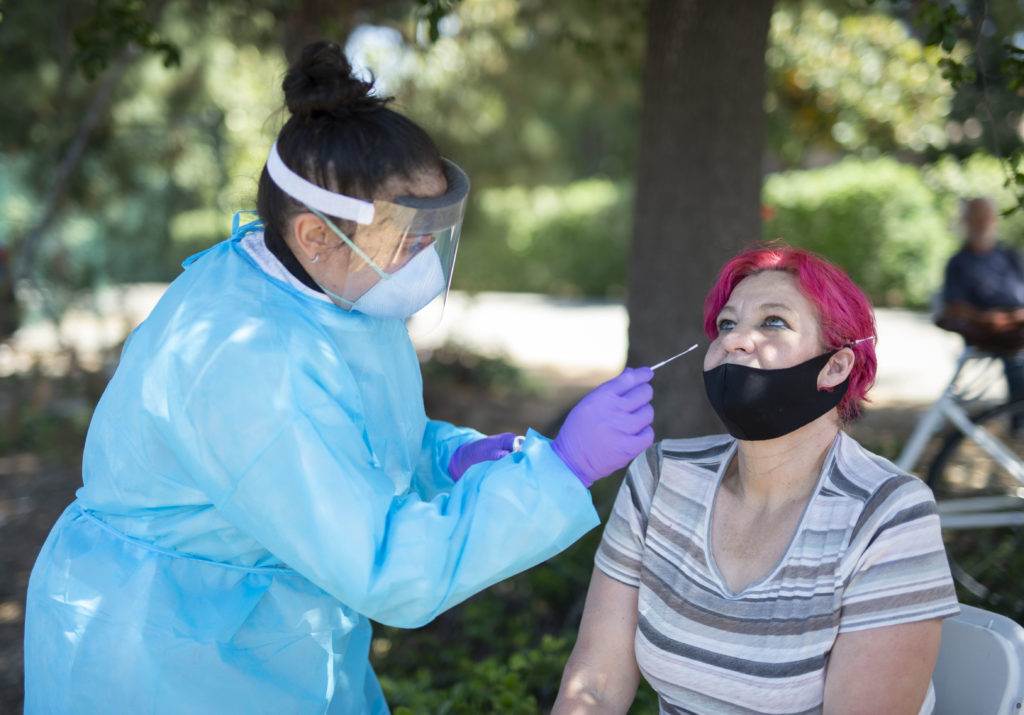 In partnership with the L.A. County Department of Public Health, Department of Mental Health, the Los Angeles Homeless Services Authority, and Chief Executive Office, Housing for Health developed the Countywide COVID-19 response for people experiencing homelessness, including:
COVID Response Teams (CRTs) deliver infection control education, technical assistance, supplies, and testing to the sheltered and unsheltered homeless population.
Medical shelters provide care to unhoused individuals who either tested positive for COVID or displayed symptoms and could not safely isolate or quarantine.
Administration of COVID vaccines to the County's homeless population.
Between January and July 2022:
14,264 engaged by HFH COVID Response Team (CRT)
73% vaccination rate
44,497 total COVID vaccines administered
230 Peer Ambassadors recruited from the local community to bolster vaccine effort
278,983 COVID tests were performed
10,000+ individuals received medical services across eight different Quarantine and Isolation Facilities (QI)
More than 2.5 million meals distributed