ANISH MAHAJAN, M.D., M.S., M.P.H.
Anish Mahajan is Acting Chief Executive Officer and Chief Medical Officer at Harbor-UCLA Medical Center. He is also Associate Dean at the David Geffen School of Medicine at UCLA. From 2012 through 2016, he was Director of System Planning, Improvement, & Data Analytics for Health Services, where he helped lead organizational transformation under the Affordable Care Act and oversaw multiple system-wide units and Section 1115 Medicaid Waiver performance improvement initiatives. Anish also serves as Chair of the Board of the Los Angeles Network for Enhanced Services (LANES), a 501(c)(3) organization that is establishing a health information exchange. From 2009 to 2010, he served as a White House Fellow in the Obama Administration in the Office of Management and Budget (OMB). At OMB, he worked on healthcare reform and other health policy strategy and regulation. Anish is a practicing internist and provides primary care to a panel of patients at Harbor-UCLA. Anish received a B.A. in Public Policy and M.D. from Brown University. He also earned a M.P.H. in Population Health from Harvard School of Public Health and M.S in Health Services from UCLA. He completed his residency in Internal Medicine and the Robert Wood Johnson Foundation Clinical Scholars Program at UCLA Medical Center.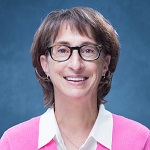 AZAR KATTAN
Azar Kattan is the Chief Operations Officer for Harbor-UCLA Medical Center. Prior to working at Harbor, she served as the Compliance and Privacy Officer, as well as the Director of Licensing and Accreditation at Olive View-UCLA Medical Center. During her tenure there, she was the administrator for Utilization Management, Environment of Care and the departments of medicine, psychiatry, and emergency medicine. Before working at Olive View, she served as the Director of Operations for Health Services, where she had operational oversight of the Health Services hospitals, contracting, and capital projects.
Ms. Kattan began her career on Capitol Hill working on the House Ways and Means Committee, where she developed health and welfare legislation. She holds a Bachelor of Arts degree from Hamilton College in New York. Ms. Kattan earned her Master's Degree in Public Health from UCLA School of Public Health and her Juris Doctor from Southwestern Law School.
NANCY BLAKE, PhD, RN, CCRN-K, NEA-BC, NHDP-BC, FAAN
Nancy Blake PhD, RN, CCRN-K, NEA-BC, NHDP-BC, FAAN is the Chief Nursing Officer at Harbor-UCLA Medical Center. She previously was the director of critical care services at Children's Hospital Los Angeles (CHLA) for over 25 years where she helped CHLA achieve Magnet designation. Nancy has been an active member of SPN, ACNL, and AACN, where she was a national board member from 2003-2006. Most recently she was a panel member for ANA's End Nurse Abuse Panel in 2018. She has also been part of many Los Angeles County EMS Agency committees including the Trauma Hospital Advisory Committee and the Bioterrorism Task Force that developed the Disaster Resource Centers in Los Angeles County. She is a national speaker on pediatric disaster preparedness and healthy work environments.
Nancy received her BSN from Mount Saint Mary's College in Los Angeles, she received her MN from UCLA in Nursing Administration and most recently received her PhD in nursing at UCLA doing her dissertation on the Relationship between Healthy Work Environments (focusing specifically on communication, collaboration and leadership) and Patient Outcomes (risk adjusted length of stay, risk adjusted outcomes, and central line infections) and Nurse Outcomes (nurses' intent to leave their organization). She was inducted as a fellow in the Academy of Nursing in 2013. She is an Assistant Adjunct Professor at UCLA School of Nursing.