Emergency Medical Services-MAb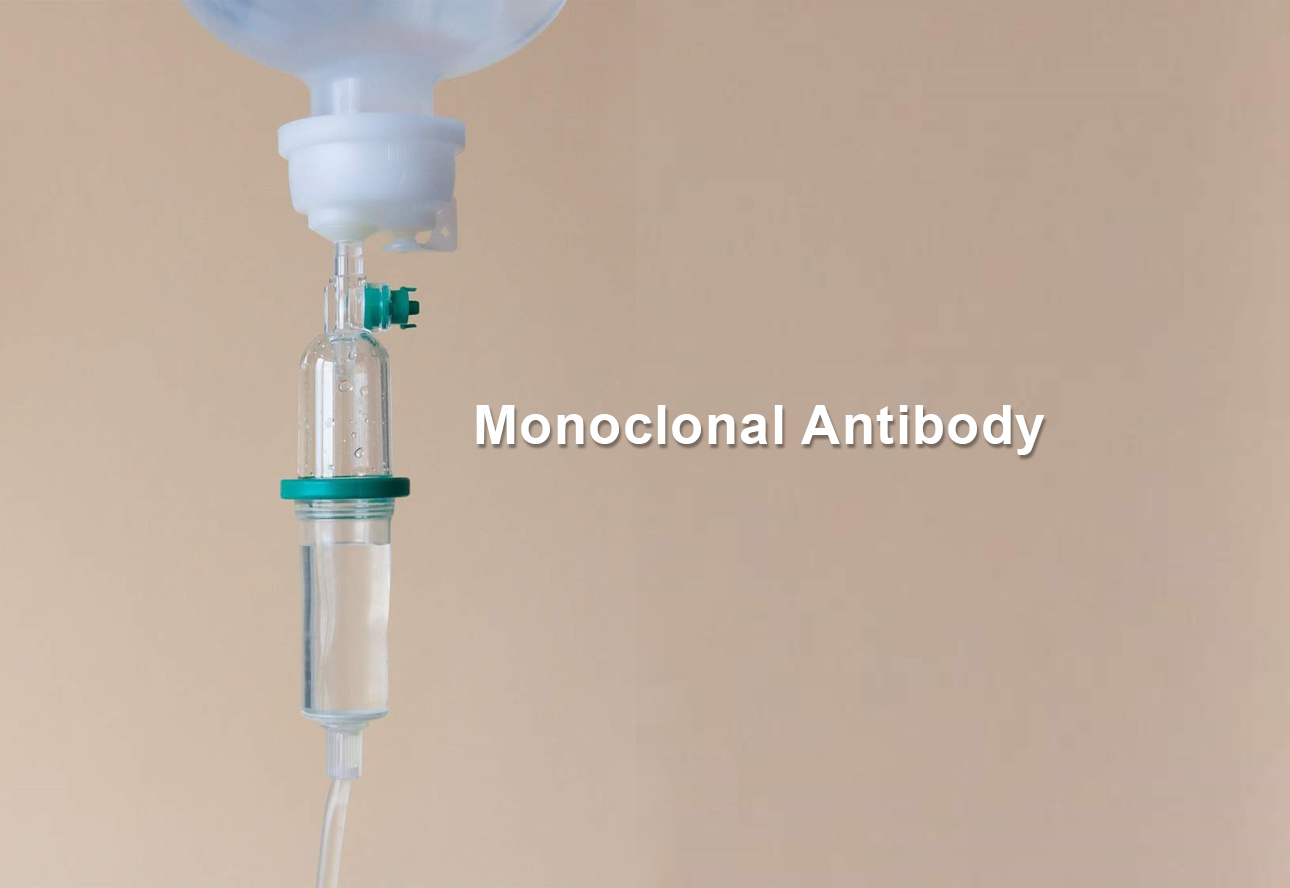 Monoclonal Antibody Therapy for COVID-19
Monoclonal antibodies are laboratory-made proteins that mimic the immune system's ability to fight off harmful pathogens such as viruses. Bebtelovimab is a monoclonal antibody therapy specifically directed against SARS-CoV-2, designed to block the virus' attachment and entry into human cells. Currently, bebtelovimab is the only monoclonal antibody authorized for treatment of COVID-19.  The use of sotrovimab, REGEN-COV, and bamlanivimab/etesevimab is no longer authorized for treatment or post-exposure prophylaxis (prevention) of COVID-19 in the U.S. due to lack of effectiveness against the Omicron variants.
Monoclonal antibody therapy may be effective in treating patients with mild or moderate COVID-19, preventing progression and severity of symptoms.  The FDA has issued Emergency Use Authorizations (EUAs) for treatment for COVID-19 with monoclonal antibodies in patients with mild to moderate symptoms and that are high risk for progression to severe COVID-19 and/or hospitalization.
---
Are you eligible for Monoclonal Antibody Treatment for COVID-19?
Healthcare Provider Information
Healthcare providers may request information about receiving allocations of monoclonal antibodies by emailing this address:  laemsadutyofficer@dhs.lacounty.gov.  However, the EMS Agency is dependent on receiving federal shipments of these medications, and quantities have been extremely limited at times.
Monoclonal Antibody Access
Monoclonal Antibody Treatment is accessible in many locations throughout Los Angeles County for eligible patients:
A federal link to COVID-19 therapeutics distribution can be found here:
https://covid-19-therapeutics-locator-dhhs.hub.arcgis.com/
Locations that have received bebtelovimab and reported availability are listed.
The state is sponsoring Monoclonal Antibody access sites:
+Martin Luther King Community Healthcare
1680 E 120thStreet
Los Angeles, CA 90059
Hours of Operation:
Monday-Friday 9am to 9pm
Phone number:424 338 8241, leave a message on the Continuing Care Line you will receive a call back to schedule your visit
All scheduled patients report to the Triage tent outside of the Emergency Department
+Hawaiian Gardens MAB & Testing Center Address
21530 Pioneer Blvd
Hawaiian Gardens, CA  90716
Hawaiian Gardens MAB Site Hours:
Monday – Saturday
8am to 6pm
Patient & Physician Line:
(209) 494-6318
COVID-19 Walk-up Testing Kiosk
Operation Hours:
Wednesday – Sunday
8:30am – 3:30pm
Location Address:
21530 Pioneer Blvd
Hawaiian Gardens, CA  90716
+ContinuEM Urgent Care Address:
6430 South Street
Lakewood, CA 90713
ContinuEM MAB site hours:
Mon-Fri 9am to 10:30pm
Sat/Sun 10am to 5pm
Same day patients accepted
Patient self-referral and physician referral line: 562-731-3990
Other Therapeutics
The Los Angeles County Department of Public Health is managing the distribution of other COVID-19 therapeutics.
Evusheld is a long-acting antibody authorized for pre-exposure prophylaxis (prevention) in people with moderate to severe immune compromise due to a medical condition or immunosuppressive medication who may not mount an adequate immune response to COVID-19 vaccine.
Additional therapeutics include Paxlovid and molnupiravir which are oral antiviral medications authorized for the treatment of COVID-19 in people that are at high risk for progression to severe disease.
More information about COVID-19 therapeutics and access to them in Los Angeles County can be found here:  http://publichealth.lacounty.gov/acd/ncorona2019/therapeutics/