Emergency Medical Services-MAb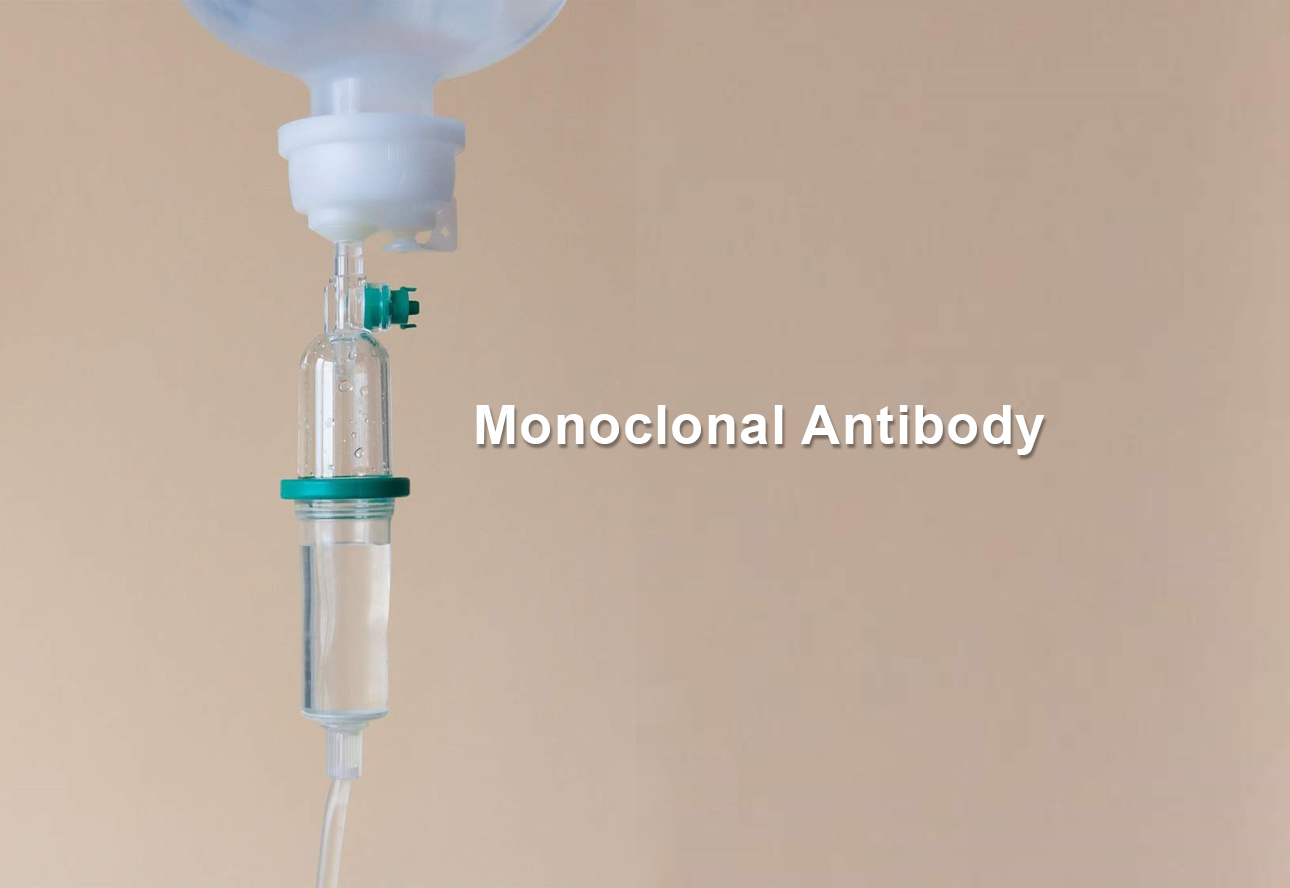 Monoclonal Antibody Therapy for COVID-19
Monoclonal antibodies are laboratory-made proteins that mimic the immune system's ability to fight off harmful pathogens such as viruses. REGEN-COV (casirivimab/imdevimab) and bamlanivimab/etesevimab are monoclonal antibody therapies specifically directed against the spike protein of SARS-CoV-2, designed to block the virus' attachment and entry into human cells.
Monoclonal antibody therapy may be effective in treating patients with mild or moderate COVID-19, preventing progression and severity of symptoms.  The FDA issued Emergency Use Authorization (EUA) for this treatment for COVID-19 in patients with mild to moderate symptoms and that are high risk for progression to severe COVID-19 and/or hospitalization.  The FDA has also authorized the use of REGEN-COV for post-exposure prophylaxis (prevention) in people who have been exposed to the SARS-CoV-2 virus and are at high risk for progression to severe COVID-19. Prophylaxis with REGEN-COV is not a substitute for vaccination against COVID-19. Monoclonal antibodies are not authorized for use in hospitalized patients.
---
Are you eligible for Monoclonal Antibody Treatment for COVID-19?
The following local entities have received MAb for administration to the public in Los Angeles County (call for details)
Urgent Care Pros
5424 Woodruff Ave.
Lakewood, CA 90713
562-452-0038
Shine Health and Wellness
960 East Green St., Ste. 206
Pasadena, CA 91106
626-317-0207
Synergy Hematology Oncology Medical Associates, Inc.
8737 Beverly Blvd, #203
West Hollywood, CA 90048
323-525-1111
Synergy Hematology Oncology Medical Associates, Inc.
5363 Balboa Blvd, #345
Encino, CA 91316
818-728-8444
Clinica San Miguel (Urgent Care)
8781 Van Nuys Blvd
Panorama City, CA
818-920-0303
Clinica San Miguel (Urgent Care)
825 N Park Ave.
Pomona, CA 92768
909-622-9988
Harmony Health MD/COVID Clinic
3217 N Verdugo Rd, Ste 1
Glendale, CA 91208
818-369-7470
Mend Urgent Care
4312 Woodman Ave, Suite 102
Sherman Oaks, CA 91423
(818) 646-2562