EMERGENCY MEDICAL SERVICES-CE29
ECG OF THE MONTH – August 2022
Paramedics respond to a 36-year-old female whose spouse called 911 after the patient lost consciousness.  The patient was sitting in her backyard when she suddenly slumped over in her chair and was unresponsive.  The episode lasted approximately 20 seconds. She then regained consciousness.  She has a history of depression, for which she takes an antidepressant, but is otherwise healthy and denies current depression symptoms. She is awake and alert when EMS arrives.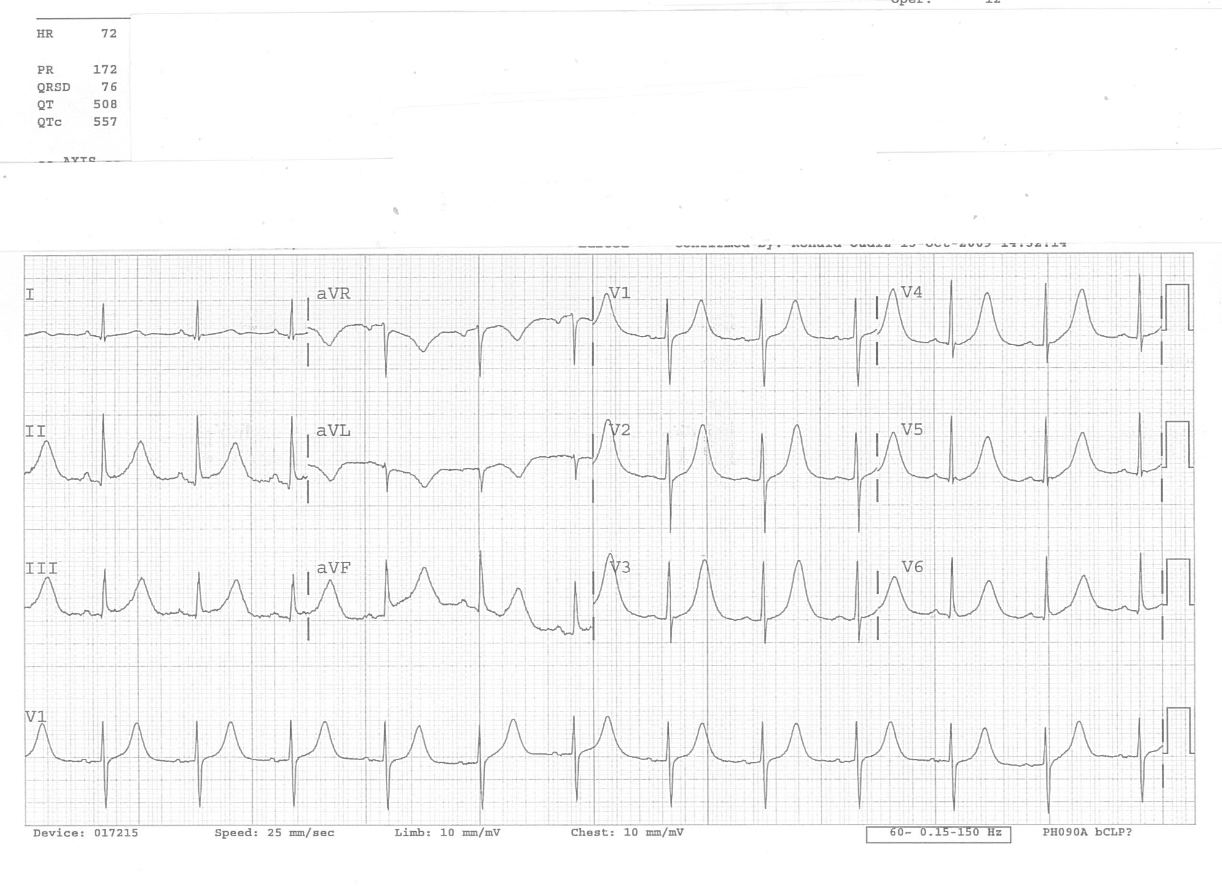 References
Burns E, Buttner R. QT Interval. Life in the fast lane. 20 https://litfl.com/qt-interval-ecg-library/ Accessed July 25, 2022.
Beach SR et al. QTc prolongation, torsades de pointes, and psychotropic medications. Psychosomatics. 2013;54(1):1-13.
    Yap YG, Camm AJ. Drug induced QT prolongation and torsades de pointes. Heart. 2003; 89(11): 1363-1372.
---
Author: Denise Whitfield, MD, MBA