For nine consecutive seasons, Correctional Health Services has participated in the Baker to Vegas Challenge Cup Relay. Three-hundred teams from around the world compete in a 120-mile relay foot race from Baker, California to Las Vegas, Nevada. Each team is required to have support personnel and 20 runners. The Correctional Health Services Baker to Vegas Team (CHS B2V) is the only team comprised of healthcare professionals.
CHS B2V is a valued CHS committee fostering leadership development, team building, networking, cultural awareness and physical fitness. Team members are tested out on the course by applying problem-solving and critical thinking skills in real situations. CHS B2V members are developed into leaders from runners to support personnel, and the experience they gain at B2V is brought back and applied at CHS.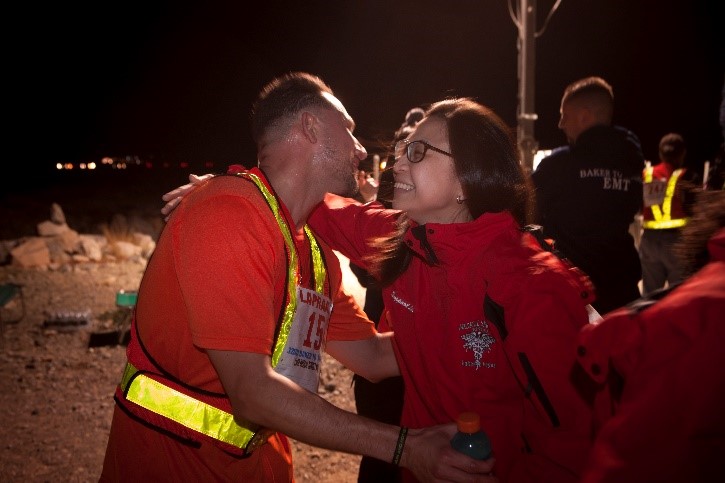 When Correctional Health Services transitioned to the Department of Health Services (DHS), CHS was invited to continue to participate in the "law enforcement only" event because of the positive reputation CHS B2V built through the years of participation.
The pandemic paused the event for two seasons however, the CHS B2V team is back and eager to compete at the Baker to Vegas Challenge Cup Relay on April 1 and 2, 2023. Our team is known as "the Medical Team" amid a competitive field of close to 300 first responder agencies and law enforcement agencies. CHS B2V runners and support personnel are comprised of doctors, medical providers, mental health clinicians, nurses, pharmacy staff and other healthcare and support professionals. The team has garnered a strong reputation that has been used as an example of organization, teamwork and camaraderie.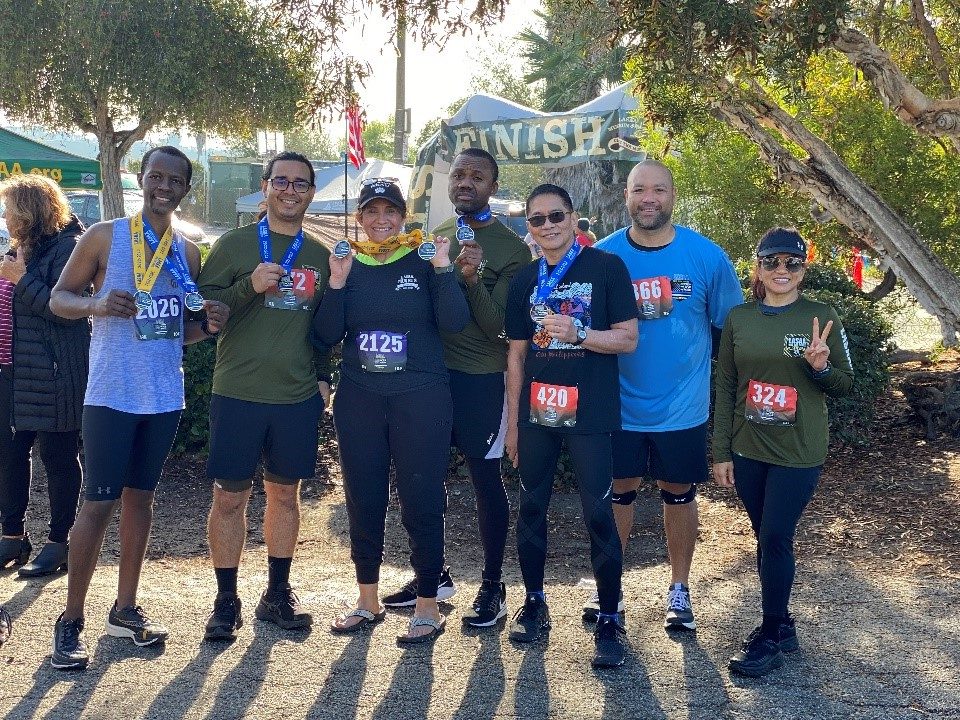 Participation in the event is made possible through diligent fundraising efforts throughout the year. Each runner and support person volunteers their personal time off to participate in the event at their own personal expense. Team expenses such as uniforms, supplies, vehicles, and entry fees are made possible through fundraising.
Whether in training, fundraising, and competing, CHS B2V brings people together as equals, friends and family. The CHS B2V family enjoys camaraderie and exudes a unique spirit of cohesiveness and a positive mindset both in the field and at work. This year's Baker to Vegas Challenge Cup Relay is on April 1 and 2, 2023. We welcome you and look forward to those who want to come out and support CHS and all the teams that participate!